The best college essay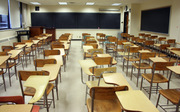 Writing the best college essays ever
All students seeking admission in a college are required to write a college admission essay. These essays are then evaluated by the admission committee of the college and the admission is either granted or denied on basis of application and essay combined. College admission essays are therefore an important part of the admission process and must be crafted very carefully.
The best college essay qualities
Best college essays have following qualities:
• An appealing introduction, a well structured body and a concise conclusion.
• Appropriately divided small paragraphs, consisting of coherent sentences.
• An overall continuity in the essay, which means that the paragraphs link to each other in a systematic manner.
• No grammatical or spelling mistakes.
• The best college admission essay provides an insight into the personality of the applicant. It honestly portrays different aspects of the person applying for admission.
• Best college admission essays are creative in writing style. These essays not only keep the readers engaged till the end, but also leave a lasting impression on the reader's minds.
How to create the best college essay?
Following guidelines must be followed to compose a superior college essay:
• Before you start writing, find out what the admission committee is seeking and write accordingly.
• Follow the essay writing instructions to book. These include the word limit, writing style and format etc.
• Make your essay unique. Come up with a creative and appealing beginning. Your essay has to be different from several other essays to stand out from the lot.
• Do not waste the space in highlighting your academic achievements. Your academic record section in the application is enough for that. Use the space instead to reflect the positive aspects of your personality that are not covered in the application form sections.
• Admission essay is the best way to explain any weaknesses in your application. If there is a low grade in your academic record, this essay is the place to explain the reason for it.
• Try to be honest. It is easy to write truthfully. Still, if you do feel that you need to make something up, make sure it looks realistic.
• Read some sample admission winning college essays before writing your own. This will give you ideas. Use other's essays as a source of inspiration or ideas do not cheat or copy from them.
• Ask at least two to three persons to read the essay and rate it, also ask them what they think are the weak and strong points in the essay. Consider revising the essay in light of this feedback.
Need more help?
If you want the best college essay, leave it to writing experts. You can buy essay via online essay writing services who ensure the uniqueness of the essay and guarantee that it will be genuine work, done specifically for the ordering individual to suit his/her needs. In addition to college admission essays, custom research papers and reflective essays can also be ordered.
Tags: Admission Essay, Best college essay, excellent college essays