Five Paragraph Essay
5 Paragraph Essay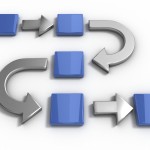 Though, essay and their types may vary a lot. The most commonly used form of an essay is a 5 paragraph essay. If you find some difficulties while studying an essay matter or writing a particular one, you can learn more from custom essay service.
5 paragraph essays are such that consist of five paragraphs or five parts. In such an essay we can find:
• the introduction;
• the body:
• conclusions.
Normally, we can say that an example of an essay listed above is similar to other ones and involve the three well known parts. The main reason to talk about a 5 paragraph essay as a sole one is dividing the body by three parts.
It means that the main core of your essay is triple. Let's take a closer look.
5 paragraph essays in action
Now we know about three main parts of an essay and triple core body part. What is the use of them all?
The introduction is to attract a reader. You are supposed to write about the importance of events in your essay. Point some arguments and explain the matter. To keep an eye of a reader is what you need to do.
The body is the main thing of any essay. Dealing with 5 paragraph essays we write it as follows:
• 1st. part – shows the main reason; It reveals the issue of an essay;
• 2nd part – smoothly flows out of the first one, completes it and adds;
• 3rd part – creates the findings of the three, doesn't reveal anything else but flows into conclusions.
Conclusions show us the morality of an essay. It summarizes all of the above and raises some discussion.
It is very important to remember that an essay must reveal your point of view. Do not try to plagiarize. Don't think that someone can do anything better then you. Show who you really are.
Using a 5 paragraph essay as a basis for your work can serve you a kind of a plan to guide and to share your thoughts consistently. Such an essay is most applicable and considered to be most eye-catching. Following the rule, it will help you not to engage useless information and stress the attention of a reader on particular and important issues of your topic. The matter of making your essay interesting is up to you.