Great College Essays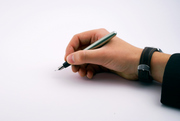 Qualities of a Great College Essay:
Every student wants to get admission in the college of their dreams. An outstanding admission essay is needed for this. The admission jury of a college receives thousands of admission essays and their task is to go through these essays to select suitable candidates for their college. This means that only extraordinary essays will get noticed among thousands of just regular essays. Therefore, it is very important to create a unique and appealing essay to ensure one's admission in a great college.
Attempting Great college Essays:
Here are some tips on writing an admission essay that can help you get admission into the best college. Every student applying for admission must keep these in mind for a great college essay:
• The introduction of the essay must be very engaging. It is your chance to convince the reader that the essay is worth reading.
• Make sure that you do not boost about your academic or scholastic achievements in the essay. There is a lot of space for this in the application form. Use the essay space to give the jury an insight into what you are like as a person.
• Highlight your best qualities in the essay, but this has to be done along with evidence. Merely stating that you are a hardworking person is not enough. You have to support this statement with the narration of an incident perhaps where you proved to be hard working.
• Convey to the jury why you are interested in seeking admission in a particular college and why are you aiming at studying certain subjects. Show them that you have a goal in life; you are committed to fulfill you well chalked out career plan.
• Make sure that your essay is not boring. Divide it into short paragraphs and structure these paragraphs nicely.
• The use of language must be done carefully. Simple and comprehendible vocabulary must be chosen. There must be no grammar or spelling mistakes in the essay.
• Show your draft to some friends before you finalize it. Their feedback might actually help improving the essay. It is a good idea to create a mind map based on the feedback you get and then edit the essay.
• It is a good idea to go through some previous, admission winning great college essays before you start writing your own. This will familiarize you with different effective writing styles and furnish you with a lot of writing ideas as well.
• Lastly, be original in your writing. It is best that you be honest while writing. Do not copy anything from anywhere. Write smoothly, in your own, original writing style.
For a great college essay, you can also seek professional essay help. Online writing services also offer help in research papers and dissertation help. Using such services saves one from a lot of hassle and ensures submission of high quality essays on time, which translate into good grades automatically.
Tags: Best college essay, great college essay, Perfect college essay