Social Work Essay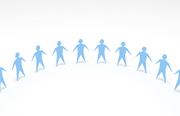 Tips for Composing Social Work Essays:
Students attending a social work course are often assigned essays on various social topics. Sometimes the topics are given to choose from, while sometimes it is up to the student to come up with a social work related topic. In the later case, students often find difficulty in choosing a topic and then writing an informed essay on it.
Topics for Social Work Essays:
Following are some suggestions for choosing a topic for Social Work essay:
• The topic can be any social issue from present or past. Some examples of social issues include illiteracy, poverty, homosexuality or corruption etc.
• You can choose a psychosocial issue if you enjoy writing about these. Some examples of such topics are: Impact of abuse on development of a child or negative effects of broken families.
• One creative idea is to write a general essay, focusing on the behavior of individuals in groups. Such an essay topic gives you a lot of choice in writing.
• Another idea is to write in a recent social event. Such essays are more appealing since they are relatively more relevant to current happenings around you. However, if you chose such a topic, it is necessary that you have all the related information on the event that occurred.
• You can also discuss social work as a career and pros and cons of choosing this field in education.
Attempting Social Work Essays:
Here are some tips to be kept in mind while attempting a Social Work Essay:
• Use a pre defined format. You can go for APA, MLA or Harvard. This will create a good impression and the essay will appear comprehendible.
• Try to make what you write interesting. Avoid the often used too-serious tone. Make the essay appealing for common man. Add examples from daily life to support your argument.
• If you are a creative writer, add some drama to the essay, but do not drift away from the topic while doing so.
• It is a good idea to add a brief legal debate on the topic as well since social issues are often closely related to legal issues, but make sure that the language is simple and easily understandable.
• Avoid long paragraphs since long paragraphs on social topics tend to be boring for people to read.
• Gather some relevant information from credible sources before you start and do not forget to cite these sources.
• It is a good idea to make a mind map of what you are going to write and how you will arrange all the information in form of headings and paragraphs etc.
• End with a substantial conclusion. Best ending to a social essay is one which provides food for further thought in the same direction.
For an error free, high quality assignment, you can buy essay online. You can also order custom research papers and reflective essays online. Online essay writing services offer custom made essays to suit your requirements that ensure a high grade in your assignment.