Topics for Argumentative Essays
Topics for Argumentative Essays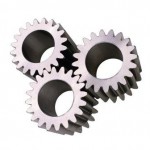 To make a good topic for argumentative essay, dissertation or a research paper is quiet sophisticated assignment for anyone. Except availability of information to fill the content of your story, you must be sure that the entire essay will be interesting for a reader. Generally, to make your story interesting is your main goal and what you are supposed to do. The more engaging a topic is – the more interesting an essay will be.
But how to make an essay interesting? How to attract a reader and make him enjoy your story, make him love you? It is like a science and like any one it requires systematic and direct approach. How to create best topics for argumentative essays is what we are going to explain you. So, be attentive.
In order to structure our knowledge in an appropriate way, let's first of all remind a bit about argumentative essays as such. Though students face them very often, most of them do not fully understand what it really is and only few can answer what argumentative essays refer to.
For those who really are running out of time and have none to read all of the below, note that the quickest way to get an essay with a great topic which will satisfy all demands is to apply to essay writing service for assistance. So, please, welcome.
Argumentative essays
Argumentative essays refer to ones in which an author points on a discussion of some reasonable questions. Basically, your assignment here is to set an argument, to make people take part in your train of thoughts and follow it.
To make an essay reasonable, you need to provide enough proves to support your ideas. Remember that only arguments with substantial evidences may be considered as significant ones.
Like any other ordinary essay, an argumentative one has common structure. It is as follows:
• introduction – here you need to get acquainted with your audience; explain a reader why you have written such a piece and why you have picked this particular topic for argumentative essay; reveal slight details and give some hints concerning what a reader will find out after learning your story; set some intentions and point what results you want to achieve in the long run;
• body – here and everywhere body section is the main part of the whole story; step by step all details should be revealed; it would be better if you construct your writing on the principle of a 5-paragraph essay; it means that you need to divide body section be three parts; in case of an argumentative essay, the first part of the body refers to one more but not too wide introduction; the second one to prolong it and the last one to sum up and lead into conclusions;
• conclusions – the final part of the story; to make a comprehensive summary is what you are supposed to do in this section; basically, read once again an introduction section and summarize.
How to make a good topic?
Good topics for argumentative essay are more often than not provoking. You need to encourage a reader, to instigate him and make him nervous and feel unsatisfied unless he or she reads your essay from cover to cover.
Use your imagination and think wisely about things which get a rise out of you and write about it. If nothing is about to come up to your mind – use custom essay services and be happy.
If you are assigned to write a thesis and still nothing – enjoy dissertation writing service.
Tags: Argumentative essays, Essay Writing Service, How to make a good topic?, Topics for Argumentative Essays