Admission Essay Writing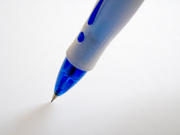 Successful Admission Essay Writing:
Admission essay writing is not an easy task and is an important one as well therefore it should not be taken lightly. This article will help you in getting accepted at the college of your dreams via some useful tips and resources.
Five mistakes to avoid in Admission Essay Writing:
Following are five common mistakes that must be avoided while admission essay writing:
• Overemphasis on academic achievements: Do not emphasize on your educational milestones or academic achievement in admission essays. There are separate columns for this in your application form and you don't need to waste this space in stating your qualifications.
• Making up an impossible story: it is best to avoid making up an incident. It is okay if you don't have a story to narrate. You can write other stuff. But making up a story sometimes leads to denial of admission since the expert jury can usually differentiate between real and fake stories.
• Trying to convince the jury about a trait without supporting evidence: If you state a certain trait is possessed by you, make sure you support such statements with some form of evidence. The best idea to demonstrate this is via an experience in the field. You can narrate and incident wherein the trait can be highlighted.
• Writing about a political topic: make sure your essay is non-political. Successful essays are simple, plain and straight forward that paints the applicant's personality honestly and simply.
• Choosing an ideological topic for essay: It is not a good idea to choose an ideological topic since marking and writing on such topics can be biased.
Five tips to succeed in Effective Admission Writing:
Following are five tips to be followed for successful admission essay writing:
• Being Honest: Make sure that the essay reflects your true personality.
• Focusing on your personality: Focus on your personality traits and what you are like rather than focusing on your scholastic achievements.
• Writing coherently and sensibly: Make sure that your final draft makes sense. The paragraphs must be coherent and ideas should not be intermingled. A good essay is easy to comprehend and is written systematically, in some acceptable format.
• Writing a strong introduction and conclusion: the introduction and the conclusion are the main areas of an essay. You must focus more on these and create impressive introduction and conclusion.
• Relating with the aims of the college applied in: it is a good idea to do some research into the aims and objectives of the college you are applying ti and relate your aim in life with these aims if possible.
Assistance in Admission Essay Writing:
For help or assistance in admission essay writing, you can buy essay online. These essays at samedayessay.com are hundred percent error-free and are custom made. Additionally, the work is delivered on time and the charges are quite reasonable. Expert writers online also offer services in custom research papers and help with reflective essays. Place your order today for instant help with any type of essay!
Tags: Admission essay writing, Admission Essays, application essay writing