Essay Banks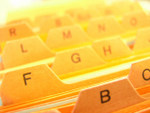 What is an Essay Bank?
An essay bank is usually an online pre written essay providing service. There are numerous essay banks online, where students can purchase pre written essays to serve as a sample or guide for writing their own essay. Some services even offer pre written essays for free.
Quality of Essay Bank essays
Essay banks have a database of essays written on different topics. These may be written by undergraduates or even by people who have not studied the subject. The quality of pre written essays is not guaranteed by the essay banks. They just sell these essays to be used as a sample for students attempting a similar essay. No details are available about the essay author, or the qualifications of this author.
Essay Bank and plagiarism
Since essay banks sell pre written essays, there is no check against plagiarism. If students pass on an essay from the essay bank as their own work, it is possible that the same essay had been sold to some other student previously. Therefore, it is best to use essays from essay banks just as a guide and not pass them on as original work. Another precaution to take is to run the essay through a plagiarism detecting software before using it in any manner.
Custom essay versus Essay Banks
Following is a comparison of essays from essay banks and custom made essays:
• If you buy essay from a custom essay writing service, its quality will be ensured. These services hire the experts in the subject. Unlike essay banks, who employ undergraduate writers, or those writers who have not studied the relevant subject.
• A custom made essay is tailored as per the needs of the student who orders it. The assignment marking criteria, instruction, the student's educational level and background; all are kept in mind while the essay is composed. While in essay banks, these considerations are not made.
• A custom made essay is plagiarism free. Original work is guaranteed and one custom made essay is never sold to two students. While in the case of essay banks, the same essay can be sold to more than one person and students might therefore run the risk of getting caught and panelized for plagiarism.
Custom made Essays: The best option
It is advisable to prefer custom made writing services over essay banks. Though the student will not get caught for plagiarism, but the custom made essays must also be used and followed as a guide. This will also ensure authenticity of the work.
There are many resources where students can get custom research papers and reflective essays as well. One of the best resources for custom made essays is samedayessay.com, where subject specialists are hired to tailor essays as per the student's needs and instructions. These essays are hundred percent plagiarism-free, authentic, unique and high in quality. This authentic essay writing service also ensures that one essay will never be sold to two students.
Tags: Buy Essay, essay bank, ready made essay