Essay Layout is an Essential Part of Your Paper Work
All Research Papers Should Have Prior Designed Essay Layouts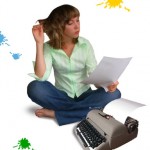 Writing an essay should start with the creation of a proper essay layout. It is the first thing the student should do before research and writing process. It is vitally important because each successful essay should be started with a planned outline or draft. The writer should know exactly what to do and it must be a step-by-step instruction. Sometimes, the ideas can be lost during the essay writing so the layout will help to keep them all together.
Usually the students do not pay much attention to the essay layouts which may result in essay writing and research work problems. There are a number of common elements in the research paper layout which will help you to create a strong and successful work.
The introduction is the first part of your essay. It is the paragraph where the first impression is made. It is very important for students to give an excellent impression first, as it will definitely influence the whole work. It is a well-known fact that the evaluators spend 1-2 minutes on the essay reading and the first paragraph usually helps them to evaluate the writer. There are a lot of ways on how to create a good introduction part and they depend on the essay type and style. The introduction contains the information about your whole essay but in short and informative phrases. The first three-four sentences are the clue to a good introduction, as they should make the reader interested in the essay and make him read the other parts. In order to cope with this task look at the essay samples at your faculty or online. Such examples will be the most useful information for you and you will definitely know how to complete this first part.
The body part should always contain the main points of your paper. Each idea, you want to describe in your essay work, should be written in the separate paragraph. So, if you have five main points, you will have to create five paragraphs in your body part. Make sure the body part is closely connected with your introduction and will be logically related to the conclusion.
The conclusion should contain the main message of your research work. It must be a summarization of the whole research work and you have to provide your own ideas and suggestions on the particular situation presented in the introduction and described in the body part. This can be reached using a good essay layout only. The conclusion should make the readers think about your essay and form their own opinion on the problem discussed.
The creation of essay layouts is not an easy task especially to the first-time writers. You should definitely require assistance and the right place where you can receive a professional help is Samedayessay.com. Here you can look at the various essay samples, order custom written essay or use first class editing service.
Tags: Essay Layout, Layout of an essay