How to Start Essays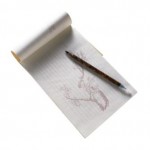 It is not a secret that one of the most essential rules of essay writing is to make it interesting. One can say that it is like a piece of cake but still only few have success meanwhile most still call for essay help. What to do, where to start and what to write about are issues we are going rise and will do our best to puzzle out.
Where to start
First of all let's try to make some important decisions before getting down to work. A decision number one to make is to pick a topic. It is too essential to avoid thus let's clarify.
Selecting the themes you will develop in your essays equals about 25% of success. Further 50% refer to title and 25% to the plot. Why is it so important? Because no one likes to read about stuffy things that usually equal wasting time. Thus, let's make a provoking, engaging title: a reader must believe that he or she will certainly lose too much in case of not reading you story.
But wait a minute, what about a topic? Well, the only thing to remember is not to write about your relatives and yourself (if only you have not witnessed something extraordinary amazing). The topic, the matter you are going to describe must attract. And of course it obligatory must be interesting, essential and very dear to you. If you do not consider it cool, no one will.
What to do
Many students, deciding how to start an essay do not even realize how to perform, what they are supposed to do. To make it clear, let's get back in time and try to recollect what essay is. Basically, an essay is a writing piece in which an author shows his particular point of view on very specific idea.
Thereby, we can state that getting an assignment to write an essay, you are supposed to express your thoughts.
Well, finally we have clarified what you are supposed to do with an essay. Now let's do the same concerning what to do in terms of how to start essays. Note the following: to have a good start of your essay think over and make up a strong thesis statement. As well note that word thesis in this particular case has nothing to do with dissertation.
What is thesis statement? It generally refers to an expression that usually consists of one or two sentences and reveals main clues, the core of the plot. Your goal here is to describe why you have decided to write about this particular issue, what the importance of the matter is, what your intentions are and what results you expect to see. But, please, do not overdo – two sentences are enough.
What to write about
Maybe yes, maybe no but I think we have clearly conveyed the essence of how to start an essay. If not, well, we can still help.
As you probably know there exists special writing service that may serve where your imagination is exhausted. There you can easily find a lot about essays, thesis statements, dissertations; you can look trough theses, edit writing pieces and buy research paper. Even extended information about how to start essays is available there for you.