Beating a scholarship essay contest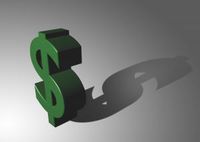 The secret of winning scholarship essay contests revealed!
Time and again, we hear about essay contests that have a scholarship attached with them. Such contests can be diverse in nature. These essays are definitely worth attempting. If you have average writing skills, general common sense and creativity, who knows? You could win a scholarship.
Who conducts scholarship essay contests?
Different institutes, firms or ministries may sponsor scholarship entrance essays. There may be various reasons for sponsoring and conducting scholarship essay contests. The main reason is usually to encourage and motivate good writers. The topic for essay is different every year. Some of the sponsors provide a list of topics to choose for and some even allow open choice of topic. Following are the titles of a few scholarship based essay competitions that are held annually.
• Ayn Rand Institute scholarship essay contest
• US institute of Peace scholarship essay contest
• McCain annual scholarship essay contest
• Signet classic scholarship essay contest
Writing considerations for a scholarship essay contest
Scholarship sponsors and judges of scholarship essay contests are not merely seeking flawless pieces of writing. Anybody can produce a perfect piece of writing in correct language and grammar. They are usually looking for something specific. This is either elaborated in the guidelines given by the contest holding party, or the contestants are left to figure it out themselves. Following are some tips that might come in handy for writers attempting a scholarship essay.
• Read and follow the instructions carefully. The word limit, style, format etc. It is advisable to adopt an established writing format, APA, MLA etc. Proper formatting and referencing might be time taking, but it creates a good impression on the reader.
• Find out about the contest holding institute, what they are about and what are the judges looking for in the essay.
• Go through some previous scholarship winning essays for ideas, but do not copy. Be original in your writing.
• Collect ample knowledge on the topic you are attempting before you start writing.
• Make sure your essay is well organized. The easiest format to follow in essay writing is the general pattern: Introduction, main body and conclusion.
• Use the word limit in a meaningful way. Do not waste space in meaningless points.
• Divide the essay into paragraphs that are coherent, linked to each other systematically and brief but comprehensive. Make sure that you talk about one issue in one paragraph and start a new paragraph for the next issue.
• Make your essay as creative and interesting as possible, so as to keep the judges engaged and also to leave a lasting impression.
• Make sure that you reference any quotations you add in your essay so that it does not fall in the criteria of plagiarism.
Should I go for a scholarship essay contest?
If you have average writing skills, ability to follow simple writing instructions and a bit of creativity; and you could do with some scholarship money as well, then why not? Go ahead!
if you feel you need further assistance, there are places online where you can buy essay, custom research paper and even a reflective essay online.
Tags: Scholarship based essays, scholarship essay contest, Writing for a scholarship