Writing College Admission Essay is Like Making the Best Illustration of You
Writing College Admission Essays Requires Emotional and At the Same Time Consistent Approach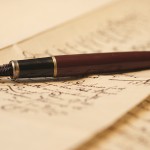 The aim of writing college admission essays is to reveal your abilities and to get to know more about your character. An outstanding and vivid essay is more than a description on a certain topic. Though, college admission process is a challenging experience, try not to perceive college counselors as Supreme Court justices. Remember, that college counselors have read millions of college admission essays and you have only one way to impress them. Express your personality in this small creative essay. Put it in each word of your work at the right place.
1. When writing college admission essays there is a chance to talk about yourself to somebody who is ready to listen. Analyze the topic and develop your thoughts as deep as possible but avoid dragging outs, unnecessary statements or long pointless descriptions just to fill gaps. Present yourself as bright individual and let it be your strategy. Display your critical thinking and abilities of self-examination.  Show your abilities to leadership. Colleges like active students. Don't be shy to present your awards or achievements in sport or social life if possible. Also volunteer serving or working experience will make good impression and give you additional points. Think about your pros and cons and make proper accents. Ask your best friends and parents. They can see the things that you do not see.
2. Don't lose the thread of a story. Try not to move far from the guide line of your writing and demonstrate mature reflection of a sober-minded person. Few remarks to the point and apt quotations will unite diverging paragraphs. Have freedom of expressions. Add certain facts and mark out its influence on you, pour out reflections and, to the end, make the conclusions.
3. If you are free to choose a topic of an essay yourself, forget about commonly held topics, such as global warming effect or arguing about abortion till you don't have an approach of tremendous value or fresh view of the problem. Show up your personal view and altitude towards issue. Writing college admission essay choose an issue of great interest for you. In this way it will be easier to be specific and to pick up original thoughts and ideas. Facing any difficulties with essay writing or essay editing, apply to custom research writing assistant Samedayessay.com.
4.  A good trick to call attention to your personality is to be a little eccentric. But be careful and don't go too far. You should keep balance as this ground can be dangerous for you, pushing to the statements which may sound weird for college counselors.
5. Don't lose the chance to present yourself as a person with the sense of humor. Surely, your humor must be appropriate.
Don't forget to check your work. Make it thoroughly written to a considerable extent, as any inaccuracy may have destructive affect on the result. But there is no need to panic or take the risk of writing college admission essay if you are no sure about the outcome. For professional help ask essay expert Samedayessay.com. The college admission process is an initial step on the road to your dream and exercises significant influence over your future.
Tags: College Admission Essay, College Admission Essay Writing, Writing College Admission Essay