College application essay
College application essays-Possible topics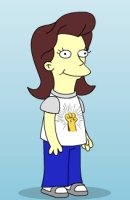 "College application essay" is a favorite topic of the web sites, which exhort you to buy essays.  The terms like college essay, entrance essay, admission essay, application essay, graduate essay and personal statement essay also refer to such essays. They include all essays written in the context of application to colleges.
At times, when there is little difference between your merits and that of another, your college application essay may decide your admission. Further, the authorities mostly make it a point to ask you a few questions based on your essays.
Remember you either submit your CV or the application form has enough provision for gathering all your personal details.  Your college application essay should be from the perspective the person such documents clearly portray.
These essays serve the same purpose as formal personal statements. They should justify how your credentials match the objectives of the course and the mission of the college.
Otherwise your college application essay is just like any other essay. It can be a reflective essay, argumentative essay, cause and effect essay or whatever you want it to be.
You cannot use "essay banks" because of the personal nature of college application essays. Yes, you may get custom made essays from reputed essay writing services like this website, which can provide even quality custom research papers.
Now let us see some of the popular topics. I have compiled the following list from various websites and actual college application instructions.
Normal prompts where you get a particular topic, which can be anything. Sometimes you can select from a list.
Your ambitions, career objectives, location preferences and various other personal matters.
Your personal perspective and/or experience with reference to a famous quotation, book, movie, piece of art or similar things. Please do not attempt anything outside your personal experience. For example never attempt anything from a book that you have not read.
An often repeated prompt asks you to discuss some of your personal problems, failures or critical life events and the lessons you have learned there from. "Recall an occasion when you took a risk that you now know was the right thing to do". (University of Pennsylvania)
Some current raging controversy or problem-Now the media is abuzz with stories of the Egyptian uprising against Hosni Mubarak, Some colleges may think of "Select between despotism and possible anarchy".
Many a time a university may explain one of their unique features and ask for your perspective. Like "….academic life and the residential college system is heavily influenced by the unique life experiences and cultural traditions each student brings…" (Rice University). Your essay should inter relate yourself to the known realities about life in Rice University. Perhaps the university expects you to know of the diversity of its present students and explain how you will integrate with them.
There are some offbeat topics like this: You have just completed your 300-page autobiography. Please submit page 217. (University of Pennsylvania)
Feel free to explore and group various topics you may encounter.
Tags: College Application Essay, College Application Essay Prompt, College Application Essay Topic