Composing Entrance Essays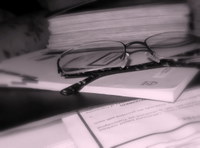 The challenge of writing an appealing Entrance Essay
Students are often faced by the task of composing a piece of writing that would decide whether or not they will be granted admission to a certain college or university. Most students who do not have a good hold on writing become nervous at such a point. There is no need to worry. You can also contact writing experts for essay help, research paper and dissertation help.
Essay Writing is not really as difficult as it appears to be. Following are some general guidelines to be considered while composing an essay:
Choosing the Topic
If there is a choice of topics, it is always better to choose a topic that can help you reflect yourself as a person. Personal essays are not only easier to write since you don't need external sources to compose them, but these also place the admission jury in a better position to see your personality traits.
Brain Storming
Your future can depend on the essay you write; therefore Entrance Essays must not be taken lightly. These should be composed after a lot of thought and consideration.You can always scramble down rough notes while reflecting on the topic and then organize your written thoughts.
Adding Personal experiences
Draw on your personal experiences while thinking what to write. Add any significant event of your life which can elaborate your best personality traits. Don't make up an event if you can't remember any. Just write generally in that case.
Creativity and Uniqueness
Try to be creative while writing. Your essay has to be unique in order to get noticed.The beginning and the conclusion of the essay must be well thought out, since these two parts are of utmost importance. The beginning must be catchy enough to keep the reader engaged, and the ending must be powerful enough to leave a memorable impression on the reader's mind.
Language
An Entrance Essay is not meant to check your writing skills, but it is always good to proof read it. Grammatical and spelling mistakes in an essay do not produce a very good impression.
Feedback
It is a good idea to show the essay to some friends and ask them for feedback. This is helpful because the feedback will give you an idea of the impact it will have on the admission jury of the college.
Review previous essays
For ideas and help, you can read other people's Entrance Essays. Just going through some other essays can give you ideas to write about and may trigger memory of a past experience worth mentioning in your essay.
Writing Style
The writing style you adopt in an Entrance Essay must be as near as possible to your natural writing style. The safest way of writing impressively is to be who you are. Don't try to copy someone else's writing style. Write simply, but honestly. Keep in mind, the essay must reflect your true self, your ambition, your aspirations and your personality. Don't try to appear as someone you are not. As you write, you will find out that it is easier to write if you stick to your true self.