Composing a Law School Essay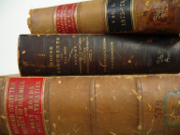 Beneficial Guidelines for writing Law School Essays:
Writing an essay is an important part of the admission application for almost all Law Schools. A Law School Essay is usually judged by a highly qualified admission jury therefore Law School essays must be composed with utmost care.
Things to keep in mind while writing a Law School Essay:
Following are a few considerations to make while writing Law School Essays:
• Keep in mind that the admission jury is seeking some individuals with strong personal traits, sense of responsibility and civic sense. Law is not an easy profession, you need to show that you are a hard worker and are determined to become a lawyer.
• It is advisable to study in advance about the program offered by the school and then relate it to your aim in life. Show the jury that your goals fit the program offered by them.
• Do not boast off your academic scholastic achievements in the essay. Rather, try to enlighten the admission jury about your personal traits.
• The admission jury is looking for a personal picture. Draw yourself in words, truthfully and honestly, highlighting the relevant positive traits in yourself.
• Creatively express what inspires you in life and why you are interested in law? Also give some evidence of what you can give to the Law school by hard work and commitment.
• Consider to buy essay. This will save a lot of time and energy and will also offer great relief from the frustration of facing an essay writing task.
Tips for writing Law School Essays:
Following tips can be helpful for students writing a Law School essay:
• Be creative in your writing. Your essay needs to be unique in order to stand out from several other application essays. Try to write in such a way that it leaves a lasting impression on the reader's minds. The essay has to be memorable to be noticed.
• Try to explain why you want to be a lawyer in the essay. Do not appreciate your academic achievements in the essay; rather give a frank explanation in a clothed way of why you have chosen to become a lawyer.
• Show what you can do. Focus on your capabilities. This can be done by sharing a personal experience, an event whereby your qualities can be highlighted. Assure the jury that you will prove to be an asset for the college.
• Display your civic sense in the essay and accept responsibility.
• Be clear and concise in your writing. Do not muddle up two different ideas. To structure the essay nicely, you should make a mind map before you begin to write.
• Read some sample admission winning essays from previous session and draw inspiration from these. However, make sure that what you write are your own thoughts.
• Show the first draft to some friends and keep changing the draft based on feedback.
You can consult samedayessay.com experts for Essays, custom research papers and reflective essays as well.
Tags: Law School admission essay, law school essay, Law School statement