Law school essays-General types
Law school essay
Law is a post graduate course in most of the countries. You should have a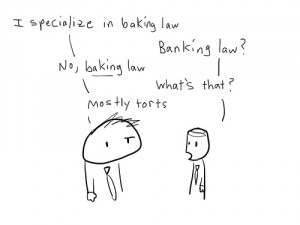 bachelors' degree to be eligible to apply for law schools in US. Most law schools require appropriate Law School Admissions Test (LSAT) scores. LSAT scores have a median of 150. Depending on the law school to which you apply, you may require a LSAT score of anything between 120 and 180.
Where does a law school essay figure in this scheme? Please wait till I tell you what law school admission is about.
Yale, one of the top few law schools, requires a minimum GPA of 3.40 on a 5 point GPA scale and a LSAT score of 158! The relative weight for GPA and LSAT scores varies from one law school to another. It is believed that law schools assign equal importance for GPA and LSAT score. But it appears LSAT score is more important than GPA.
Let us talk of LSAT before we talk of "law school essay". LSAT is an international test, which does not score your essays. LSAT test lasts for half a day and has a "writing skills" segment for which a half hour time limit is assigned. Let us call this a LSAT essay, the only law school essay about which we will talk. Remember that you write a LSAT essay in an examination hall and not in the comfort of your house!
The LSAT essay is not considered for giving you a LSAT score. A certified copy of this essay is forwarded to the law schools you apply for. What that law school will do with that essay is left to that school. While some law schools go purely by GPA and LSAT, many claim to follow a "holistic" system of evaluation. I believe that your LSAT essay will count when there is such an assessment. It may even determine whether you get an admission or not, when the competition is tight.
Such colleges, which claim a "holistic" appraisal, may even require an admission essay or entrance essay. We will not talk of this type of law school essay here as there is abundance of material in this blog about these things.
One thing you positively require is a personal statement essay. We have already written much about this.
LSAT essays are deceptively like argumentative essays or cause and effect essays. They are mostly logical, probably requiring Venn diagrams to write properly. Assume LSAT essay question is talking of the mission objectives of a mechanical engineering course. It may ask you to write an essay on the following premises.
Impart a strong grasp of the concepts.
Impart the ability to execute projects within acceptable parameters of economy, efficiency and effectiveness.
Just concept overview is inadequate. You should write about the interdisciplinary approach used in real life projects and also talk about budgeting, environment etc. Tell whether an engineer can compromise concepts for the project. If so how far?
Let me conclude by saying that law school essays are difficult to crack!
Tags: law school essay, LSAT essay, Personal Statement Essay, Venn diagram