College Admission Essay Writing Has Always Been a Troublesome Task for Students
College Admission Essays can be More Important than Passing Exams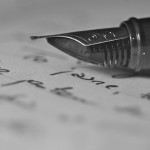 The college admission essay is usually the most complicated part of your exams. You may have excellent test results, have strong knowledge in the particular subject and outstanding writing skills but still fail to enter the college or University of your Dream. The problem is that students pay less attention to their essay writing process and have lack of information on the most common tips of the application essay writing. Below you can find a list of tips and hints that can help you to write an interesting and unique essay. This material is a gathering of the committee experience which has read thousands of essay writings for years of work.
First of all, you need to understand that your college admission essay is the last stage of your entering procedure. You have already showed your knowledge writing your tests and this work should impress the committee and tell them who you are. They are interested in your personal experience, your life, habits and life position or overall your personality. That is why think about a unique topic which can really impress the evaluators by their original content.
Always be yourself. If you are a serious person, write your essay in a serious way. If you are funny – make it funny with a lot of jokes and easy reading style.
You should not use a bookish language. It will be too boring for the reader. Write your own way. Make it interesting. You should concentrate and write everything you want, then read it and this can be a basis for your admission essay.
Never write about things that you have already mentioned in your application form. Do not mention your achievements or competition results, as the committee knows about it.
It is very important to understand that most of the students write their college admission essays in a similar way. All of them have less experience that is why the papers look similar. In this situation you need to create something outstanding, so that the readers remember your essay.
Do not write too much and try to focus on one or two questions. Writing too much makes your essay watered and boring.
Concentrate on the topics that can fully describe who you are, how you think and express your attitude to the particular event.
Believe in what you are writing. It will make the process easy and interesting.
Always use a clear thesis statement. It should be clear not only for you but you for your reader. It should indicate your position.
Be sure you have somebody to read your writing before the deadline. You may be a good author but grammar, punctuation and structure mistakes can ruin everything. So ask your teacher to proofread the paper or even ask for the professional essay editing service.
College admission essays can not be written at once and require a number of talents and skills. Our professional academic essay writing service can take all your risks and write an excellent and creative essay for you. Samedayessay.com site will give you some more information about the services provided and guarantees offered.
Tags: Admission Essay, College Admission Essay, College Application Essay